How We Equip
New Members
We equip women to serve our urban neighbors with training in our Urban Workshop. We learn from nationally-recognized speakers and local non-profit and municipal leaders. We explore the history of our neighborhoods during an urban bus tour in order to help transform our hearts and minds for more effective service.
To find out more about our Urban Workshop, click here.
To download a pdf of our Membership Request Form, click here.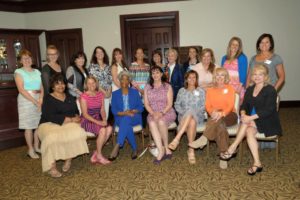 For any other questions please contact us at Info@KaleoIndy.org.
Existing Members
Existing members are women who have completed the Urban Workshop, continue to support Kaleo financially, and serve in ministries. We all gather during the year for our annual events: Night of Challenge, Hearts Together Fellowship, Night of Giving, and Solomon's Porch.
To find out more about opportunities for existing members, click here.